Elton Collegiate


50th Anniversary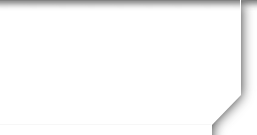 Ken Wiebe Class of 1966
Profile Updated:
December 22, 2010 | | |
| --- | --- |
| Residing In: | Lacombe, AB Canada |
| | |
| --- | --- |
| Spouse/Partner: | Vera (Werner) Wiebe |
| | |
| --- | --- |
| Occupation: | President/Pastor |
| | |
| --- | --- |
| Children: | Bradley, born 1972; Randy, born 1974 |
Yes! Attending Reunion
What year did you graduate?
1966
Comments:
I attended Elton Collegiate for grades 9-11, and then proceeded to Canadian Union College (CUC), a faith based College in Lacombe Alberta, for grade 12, graduating in 1966. I continued at CUC and received my Bachelor of Theology degree in 1970. Here I met my wife Vera Werner and we married in 1968. Following graduation from CUC we proceeded to Andrews University in Berrien Springs Michigan where I received my Mastors in Divinity degree. I received pastoral assignments for Seventh-day Adventist Churchs in Ontario for seven years, then moved to Alberta where, on two separate occasions, served as pastor of the Sherwood Park Church while simutaniously as chaplain for the Sherwood Park Nursing Home, a 100-bed care facility, and later as pastor for the Calgary Central Seventh-day Adventist Church. On thee seperate occassions I served as pastor for the Abbotsford-Aldergrove Church district in BC, then as Family Ministries/Communications director at the British Columbia Seventh-day Adventist Church headquarters in Abbotsford, BC, and later as Executive Secretary for the British Columbia office. In 2001 I accepted the position as president for the Seventh-day Adventist Church in Manitoba-Saskatchewan, which headquarters in Saskatoon Saskatchewan. In October 2010 I accepted the invitation as president of the Seventh-day Adventist Church in Alberta, which headquarters in Red Deer Alberta. We have two sons, Brad who is a physician in Mission BC, and Randy, who is plant Manager for a concrete products plant in St. Albert, AB. Between the two boys, we have four grandchildren.
School Story:
The science lab held fascination for several of us grade 10 boys, and Mr Turnbull seemed grateful that some of us volunteered to clean up the lab during noon hour after higher grades had completed their class experments. One of my class mates (who shall remain unnamed) dropped an anonymous chemical into a jar of water. Immediatly it ignited and we were facinated by the reaction - fire burning on water! We found more of the same, this time a much larger piece and dropped it into a three gallon tank. We were disappointed when it merely sank to the bottom where it fizzed and fumed. There was no fire display as expected. But seconds later it rose to the surface and there was a terrific explosion that startled all of us. Mr. Turnbull burst through the door into a room now filled with dense smoke and three gallons of water everywhere except in the tank. We expected a well-deserved verbal tirade, includinig the promise of expultion from school, but, surveying the damage, and noting that no was hurt, he laughed goodnaturdly told us we now had a huge task ahead of us, and then get back to class.