Elton Collegiate


50th Anniversary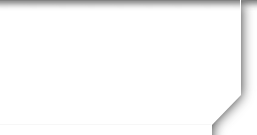 In Memory
Grant Moffat (Class Of 1969)
Grant John Moffat was born on February 17, 1951 to John Robson
(Jack) and Verna Moffat of Forrest. He attended Turriff Elementary
School, which later became Forrest Elementary School. He graduated in
1969 from Elton Collegiate and then attended Assiniboine Community
College and received his Bookkeeping Diploma in 1970. His first job
was at Burns Meat Packing plant, working in the office and later
obtained a job at Brandon Stockyards.
4-H was a large part of his life growing up and he was a member of the
Forrest 4-H Swine and Beef Clubs. He loved being in the show ring with
the animals that he had raised and trained to lead. He was a frequent
winner in showmanship classes as well as public speaking competitions.
His proficiency with the spoken word led him to be a talented writer
for a variety of newspapers, and the various cattle association
newsletters that he was an editor for. Over the past couple of years,
he was interviewing people regarding their experiences with summer
fairs and he was planning to write a book based on these
conversations.
He started his cattle herd with a few Aberdeen Angus, but that soon
changed to Charolais, a love affair that he had for 30 years. He
traveled extensively across the Western provinces trying to find the
perfect fit for his herd. He loved attending the fairs and Holmsyde
Charolais was a frequent winner at them - the milk run being a
favourite of his. He felt that the summer fairs were the most
memorable and it gave him an opportunity to have many young people
help him with the cattle and for many, it was their first experience
in the show ring. Holmsyde Charolais was his life and it was with
great sadness that he had a dispersal sale on December 19, 2004.
Photography started as a hobby, taking pictures of his cattle for
sales catalogues and then it turned into a business. He was often
asked to take family, wedding, and graduation pictures. He was
regularly behind the camera at fairs, 4-H shows, and often stopped
along the road to take a picture of something that caught his eye.
Retirement, if you could call it that in Grant's case, did not really
suit him very well, so he bought a blade sharpening business last
summer and was just starting to build up his business when he
disappeared.
Grant disappeared on August 18, 2006 and has not been heard from
since. Grant's sister, Janie Hale, her husband Ron and their family
of, Shawn and Charlene and their children, Dylan
and Delton are still praying for his safe return.