Elton Collegiate


50th Anniversary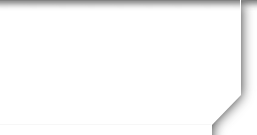 In Memory
Bill Mansfield (Class Of 1965/Bus Driver)
It is with great sadness we announce the peaceful passing of William "Bill" Mansfield, which occurred on March 27th in Donna, Texas. Bill was born in Brandon, MB on November 4, 1946 and was raised on the family farm, along with his sister, Nadean Ramsey, by his father Frederick, and his mother Genevieve "Gene".
Earlier in life Bill married Eva Blaine and had a son Billy. In 1975 Bill was happily remarried to Pat Young of Brandon, and continued his diverse work life at Forrest, while raising their daughters, Shelly and Theresa. Bill enjoyed camping, playing music and socializing with family and friends, at home and in Donna, TX. His most recent passion was his involvement with The Amigos, an organization that helps children in Mexico. Bill and Pat made many trips in their RV, and enjoyed meeting new friends no matter where they went.
Bill is remembered by a family who loved him dearly: his wife Pat, his son Billy (Candy) Croy of Brandon, MB, his daughters Shelly (Paul) Corbiere of Vermilion, AB., and Theresa of Flin Flon, MB, his grandchildren, Courtney, Ashley, Clay, Avery, Mary-Ann and Johnathon. Bill's passing is also mourned by his father Fred, his sister Nadean, many in-laws, nieces, nephews and many friends. Bill was predeceased by his mother Genevieve, one sibling, one child, step-mother Eudora Mansfield, brother- in-law Lyle Ramsey and nephew Dean Ramsey.
A celebration of Bill's life will be held on Saturday, April 14th, 2012 beginning at 2:00 p.m. at Central Community Center, 529- 4th Street, Brandon, MB. Donations can be made to the Heart and Stroke Foundation in Bill Mansfield's memory.