Elton Collegiate


50th Anniversary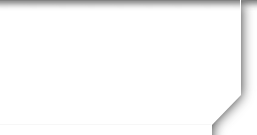 In Memory
Marlene Jenner Leonard (Class Of 1962)
Sadly, Mrs. Leonard, our school secretary, passed away suddenly on Wednesday, August 18, 1999.
Although staff and students had not yet returned for the fall term, Mrs. Leonard had been preparing for our arrival for a number of days previous to her passing.
She was efficient, responsible and dedicated. When there was a task to be accomplished, it was, without exception, completed. Mr. Shamray compared her to Radar O'Reilly for her ability to anticipate his questions.
Each Christmas season will bring memories of Mrs. Leonard as, for eighteen years, she organized the Christmas Dinner, an occasion for staff, students and parents to share in the fellowship of the season.
Mrs. Leonard had many interests ourside of school. She was a history buff and a fan of the Royal Family. Her love of horses drew her faithfully to the Royal Manitoba Winter Fair, especially the jumping events. She was a dedicated member of the Commonwealth Air Training Plan Museum and, from its inception, served as recording secretary.
For twenty years, Mrs. Leonard was a highly regarded and valued member of the Elton Collegiate family. She will be missed.
Reprinted from In the Spriit of the Sabre 2000 Elton Collegiate Yearbook