Elton Collegiate


50th Anniversary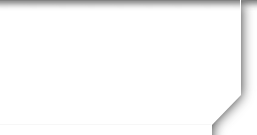 In Memory
Heather Grant From (Class Of 1971)
Heather was born on September 4, 1953 and quickly showed her love of
music and singing as well as her ability to play piano. She had a
passion for horses and spent countless hours on horseback with her
sisters and brother playing "cops and robbers" and reenactments of
Bonanza and other usual games of that era. Along with school
activities, 4H Clothing, dairy and horse clubs, she also enjoyed
competitive softball and curling. In her later years, she performed
with the Sweet Adelines and the Barbershop Quartet Amethyst (Thunder
Bay) and many other choirs. She was frequently called upon to sing at
weddings, Senior Pro Rodeo finals, and various functions including
other rodeos. After her boys were through with hockey, Heather
rekindled her love of horses, and through the Lakehead Light Horse
Association, started showing and competing at horse competitions. She
became an active member and role model to many of the members, later
becoming President of the association. This passion kept growing and
she found a new challenge – barrel racing with her horses Doc, Lucky,
and Easy. Heather continued to compete in barrel racing despite having
had her lower leg amputated in 2003 and a quadruple bypass shortly
after. She also belonged to the National Senior Pro Rodeo Association.
In 2006, she was named "Cowboy of the Year"; a very prestigious award.
Later that year, she and her husband David won "Stock Contractor of
the Year". She was a true champion in so many ways and fought a
courageous battle with numerous ailments. Seven months ago, Heather's
dream of being a Grandma came true with the birth of her first
Granddaughter Sierra Heather Ruth Chuchmuch. Heather will be missed
dearly by everyone whose lives she touched. She was the type of person
you meet and never forget and will continue smiling upon us in our
memories and our hearts.
She leaves to mourn her passing her husband David From and her two sons
Scott (Anh) Chuchmuch and granddaughter Sierra, and Jeffrey (Erin)
Chuchmuch, her mother Ruth Grant, along with sisters Diane (Cam)
Stirling; Susan Grant and nephew Kade; brother Ted (Stacey) Grant and
nephew J.J. and niece Ashleigh,and sisters Alison (Bob) Dixon and
nieces Laura (Kris Thomson) and Jenna; Kathryn Grant and niece Alison
Long. Her husband David's family; David's daughters Amanda From,
Samantha From and son Tagg (Jamye) From and their daughters Tekya,
Fayth, Jayda and Tacey; sister-in-law Leslie Anderson and her son
Brad and daughters Jennifer and Jamie; brother-in-law Kent (Vickie)
From and their daughters Tami and Dusty; and sister-in-law Bobbi
Emerson and her son Cody and daughter Halie.
The "Choir of Angels" will be blessed to have you as an addition to
their front row Hes.