Elton Collegiate


50th Anniversary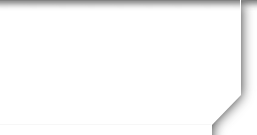 In Memory
Darlene Franklin Fuhr (Class Of 1972)
After a brief but courageous battle with cancer, Darlene Fuhr passed
away on Thursday, March 11, 2010 in Victoria, BC. By her side was her
husband of 32 years, Ron Fuhr and close friend, Paula Warda. Darlene
Judith Franklin was born on April 24, 1955 to parents, Alvin and Marie
Franklin, of Rivers, Manitoba. Darlene lived on the family farm south
of Rivers with her parents, older brother, Doug and younger brother,
Donald "Joe". She attended school and graduated from Elton Collegiate.
Darlene began her work in the banking industry, which was where she
would spend the bulk of her career. In 1977 she married the love of
her life, Ron Fuhr, and the two settled in Brandon. They moved between
Brandon and Winnipeg before eventually settling on Vancouver Island
where Darlene would spend many happy years. She worked with the Bank
of Montreal and retired after 28 years of dedicated service in 2006.
Darlene spent many enjoyable days with her 'banking girls' and made
several life-long friends she cherished so much. After her retirement
from B.M.O., Darlene decided to keep busy by working part-time at The
Market on Millstream where she thoroughly enjoyed herself. Darlene and
Ron were fortunate enough to be able to go on several bus trips with
friends to cities across the United States, and she was always so
excited to see something new and meet people along the way. Darlene
was a woman who changed the lives of those she knew, and we are all
better people for knowing her. Hers was a light that shone brightly
over us all, and today that light has gone out. Darlene is survived by
her husband, Ron; father, Alvin; and brothers, Doug and Joe. She is
predeceased by her mother, Marie. Darlene will be sadly missed by
nieces, nephews and countless friends and family.