Elton Collegiate


50th Anniversary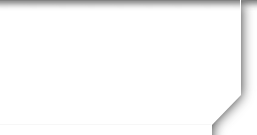 In Memory
Neil Andrews (Class Of 1965) VIEW PROFILE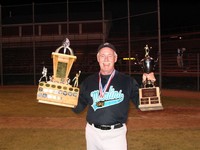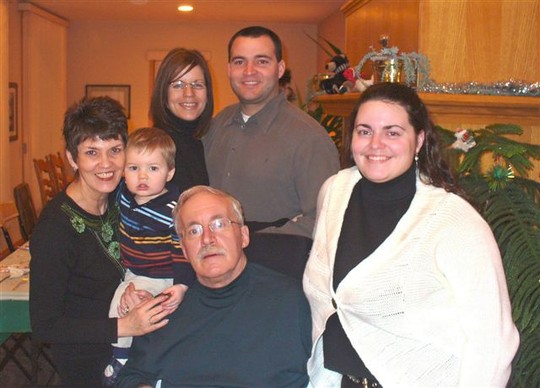 Neil was part of the Grade 9 class at Elton when it opened the fall of 1961. He enjoyed his high school days especially the sports and the socializing. He was co-captain of the Elton Elks football team and skipped many high school curling teams. He was on the year book staff and student council. Upon graduation in 1965, Neil attended Brandon College receiving his teaching certificate. Neil taught grade 4 for 2 years in Deloraine before going to U of M for a year. He then got a job with Trans Canada Credit working in Brandon, Regina and lastly Winnipeg. In 1971 he married Heather Stewart whom he'd met at Elton Collegiate. After residing briefly in Winnipeg , Neil and Heather returned to take over farming the Stewart farm in 1972. They built a new home on the farmstead in 1978 and resided there until 2007. In 1975 they had a son Nathan and in 1979 a daughter Tara. In 1978 Neil started working in Brandon with an insurance broker. In 1980 Neil went into partnership of his own insurance business and in 1990 formed Guild Insurance Brokers where he was CEO until his death in 2007. He was the incoming president of Insurance Brokers of MB in 2007.
Neil was a very community minded person. He chaired the United Way in 1984 and was a director with the Brandon Chamber of Commerce from 1984-1993. In March of 2007 Neil and his brother Darryl received Business Persons of the Year award at the Brandon Chamber of Commerce annual dinner. He was a member of the Elks, UCT, and Masons. Neil loved all sports both participating and organizing. In 1982 he was co- chair of the 1982 Brier and head of the Ice Pac crew of all major curling events held in Brandon at the Keystone arena. He was past president of the Brandon Curling Club being a club member for 40 years. He was also a director on the MCA board. Neil was a two-time provincial curling champion playing third for Ron Westcott in 1999 where they were bronze medalists. To this day they are the only curling team from any Canadian curling championships to all be picked as the all-star team. Neil then skipped his own team of Darryl Andrews, Jim Horn and Doug Carvey in 2004 narrowly missing the semi finals in Vernon BC. Neil was recognized with the Curler of Distinction award at the 2008 Men's Safeway Select. In Jan 2004, Neil was awarded the Krug Crawford Award from the Brandon Sun as sports person of the year. He also coached baseball for many years taking teams of all ages to Canadians and twice winning gold in 1988 and 1991. Neil was a director of the MB Baseball Assoc. He formed the Marlins of the MSBL which he coached at 4 Canadian championships. He was awarded coach of the year from the MBA in 1999. In 2007, Westbran Stadium was renamed Andrews Field and in Jan 2007 Neil was inducted into the MB Baseball Hall of Fame as a builder.
In Sept 2006 Neil was diagnosed with Creutzfeldt-Jakob disease a rare and fatal neurological disease that hits one in a million. There is no cure, but true to form, Neil didn't go down without a fight and kept a positive attitude and sense of humor. He passed away Feb 17, 2007.
Neil was a real people person and he worked hard and played hard. Oh how he would have loved to have been at this reunion reminiscing of old times with "old' friends. He will be there in spirit and will want us all to have a great time.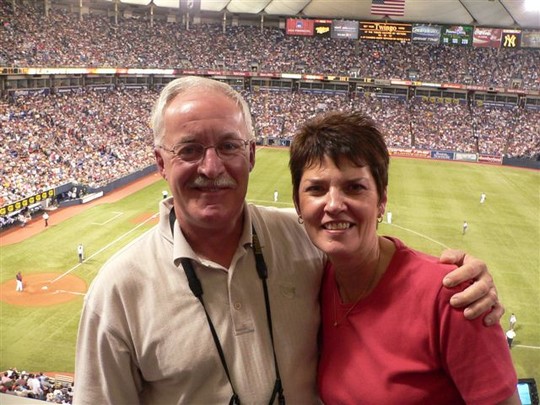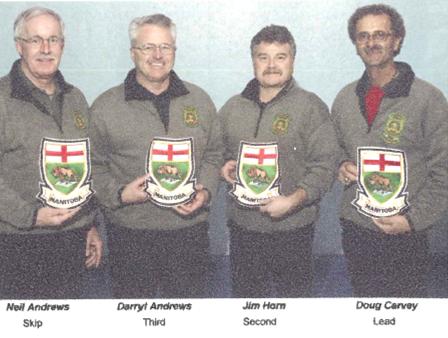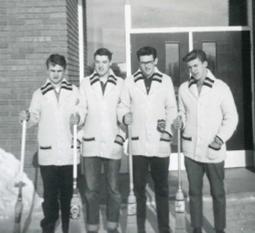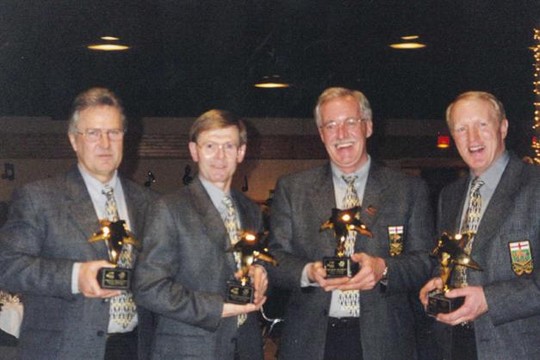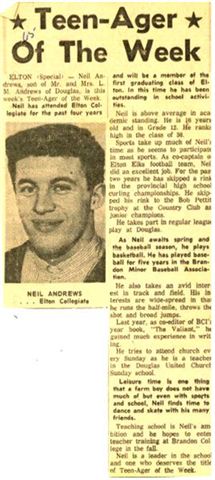 Click here to see Neil's last Profile entry.